Les tontons burger
A burger restaurant where the customer is not king, but a friend.
Telephone: 06 26 24 45 23
Address: 4 Rue la Kanal, 24200 Sarlat-la-Canéda
Burgers and buddies are as simple as that. Quality and choice for a good time and a feast. The homemade as we like it. Simple and friendly.
Burger Choice
Menus
Many sauces
Homemade Fries
Butcher's fresh chopped Steak
American (baguette)
Monday: Closed
Tuesday: 12:00 – 22:00
Wednesday: 12:00 – 22:00
Thursday: 12:00 – 22:00
Friday: 12:00 – 22:00
Saturday: 12:00 – 22:00
Sunday: 12:00 – 22:00
Other professionals matching your criteria
The Hotel-Restaurant Le Meysset is a hotel located in the heart of the medieval city of Sarlat. With its panoramic terrace and heated swimming pool, it is open all year round. The restaurant offers traditional gastronomy.
Nosco Bar: wine bar and local table at Les Eyzies. Wine workshops.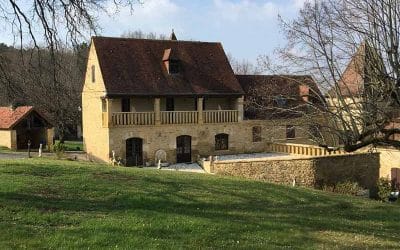 In the heart of Périgord Noir in the Golden Triangle Lascaux/Sarlat/Les Eyzies, 5 minutes from the caves of Lascaux, 7mn de Montignac and 15mn de Sarlat, the Domaine du Terroir offers a Restaurant, a hotel and its cannery on a wooded area of 25 hectares.
Discover the restaurants map