Telephone: 05 53 51 04 17
Email: hotel@ledomaineduterroir.fr
Address: Place dit Fougeras, 24290 La Chapelle-Aubareil
In the heart of Périgord Noir in the Golden Triangle Lascaux/Sarlat/Les Eyzies, 5 minutes from the caves of Lascaux, 7mn de Montignac and 15mn de Sarlat, the Domaine du Terroir offers a Restaurant, a hotel and its cannery on a wooded area of
25 hectares. A real haven of peace with a wonderful view of the valley to discover the gastronomy of the South West in all peace.
Restaurant
Free WiFi
Library
Games
Heated swimming Pool
Secure
Restaurant Hours:
Lunch: Monday to Friday from 12pm to 2pm
dinner: Closed-off reservation of groups
Other professionals matching your criteria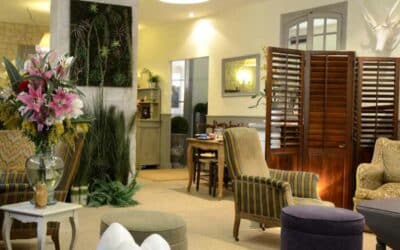 Our hotel in the city center of Sarlat is ideally located to discover or rediscover the medieval city of Sarlat-la-Caneda,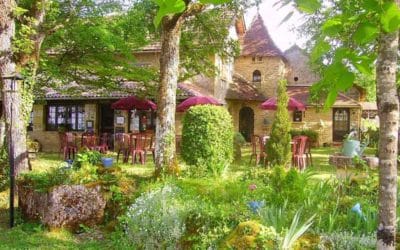 The Auberge de Castel-Merle, in black Périgord near Montignac, is located on a very ancient site in the Vézère Valley, which has been inhabited since prehistoric times.
A castle whose origins date back to the fifteenth century, its more than Centenary Park, its history, its location and its contemporary luxury facilities make this place an unusual place.
Discover the tourist accommodation map