Beynac Castle
The Castle of King Richard the Lionhearted
Telephone:
05 53 29 50 40
Email: reservation@chateau-beynac.com
Address: Route du château, 24220 Beynac-et-Cazenac
The castle of Beynac is the most authentic castle of the Périgord. Erected at the top of a dizzying cliff, overlooking the village of Beynac-et-Cazenac, the castle of Beynac is a stone sentry that has been watching over the Dordogne for more than 9 centuries.
Visiting Beynac is through 5 centuries of French history, in the footsteps of Richard Coeur de Lion, Simon de Montfort and the Hundred Years War.
Online ticketing
Groups and School
Voiced course
The castle is open all year round and every day from 10am-7pm
Other professionals matching your criteria
The Fénelon Castle is located in the Dordogne, in the centre of the triangle formed by the towns of Sarlat, Souillac and Gourdon. It stands on the heights of the commune of Saint-Mondane where it dominates the valleys of the Dordogne and the Bouriane.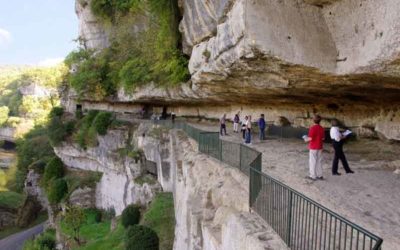 With a length of 1km and a high of more than 80 metres, La Roque Saint-Christophe is the largest troglodytic site in Europe. These natural cavities were occupied by man in prehistory and then modified to become a fort and a city from the Middle Ages until the beginning of the Renaissance.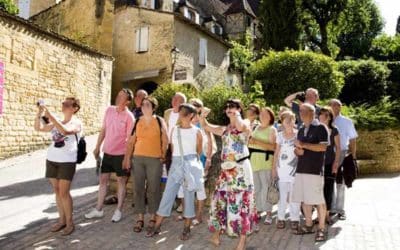 Following a lecturer's guide, discover its winding alleys, its vaulted passages, its cathedral, its mansions from the 15th and 16th centuries.
Discover the map of tourist sites