The Fénelon Castle
Feudal fortress of the Périgord noir – 1 star in the Michelin green Guide
Telephone:
05 53 29 81 45
Email: chateau.fenelon@orange.fr
Address: 24370 Sainte-Mondane
The Château de Fénelon, classified as a historical monument, is located in the Dordogne department in the centre of the triangle formed by the towns of Sarlat, Souillac and Gourdon. It stands on the heights of the commune of Saint-Mondane where it dominates the valleys of the Dordogne and the Bouriane.
The medieval Forterese is located on the lands of the Périgord Noir, famous for its truffles and foie gras and whose capital is Sarlat-la-Caneda.
Feudal fortress
A Journey Through Time
Discovery of the roof in Lauze
Timetable and opening period: from Easter to Halloween
Avril
Mai
Juin
10.30 am-12.30 pm

2.30 pm-6pm

Closed on Tuesday
s an
d Saturdays
Ju
ly
10.30 am-6.30 pm
Closed on Saturdays
September
10.30 am-12.30 pm

2.30 pm-6pm

Closed on Tuesday
s an
d Saturdays
October
14h-17h
Closed on Tuesday
s an
d Saturdays
Other professionals matching your criteria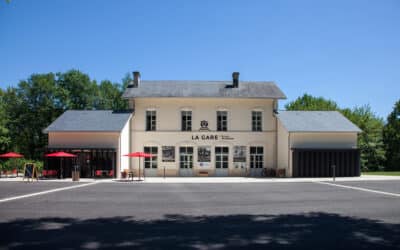 La Gare Roberts Doisneau : Photorapy Art gallery, Coffee shop, shop, Bookstore.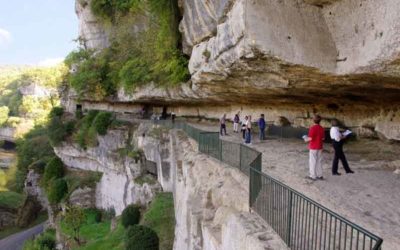 With a length of 1km and a high of more than 80 metres, La Roque Saint-Christophe is the largest troglodytic site in Europe. These natural cavities were occupied by man in prehistory and then modified to become a fort and a city from the Middle Ages until the beginning of the Renaissance.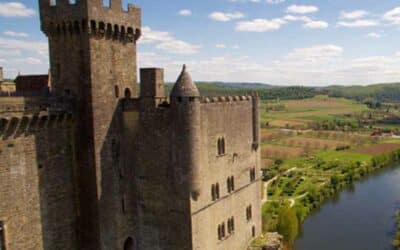 The castle of Beynac is the most authentic castle of the Périgord. Erected at the top of a dizzying cliff
Discover the map of tourist sites