Le Petit Paradis
We welcome you very close to Sarlat-la-Canéda and Domme…
Telephone: 06 49 58 37 71
Email: neptyne@gmail.com
Address: place-dit la Valade, 24250 GREOLJAC
Close to Sarlat-la-Canéda and Domme, in the heart of Périgord Noir, we welcome you in the forest of Groléjac.
We invite you to the most complete displacement, in a chic and casual, timeless and warm environment, combining comfort, modernity and traditional materials, where everything is thought for your well-being…
Bed and breakfast
Cottage
Pool
Arrivals are between 5:00p.m. and 8:00p.m. For a late check-in time please consult us at 06 49 58 37 71.
-Departures are made before 11 am.
-Breakfast is served from 8.30 am to 10.30 am.
Other professionals matching your criteria
All our animals are raised from the age of one day on our family farm in the heart of Périgord Noir, then bred and fed to cereals and maize produced on our land.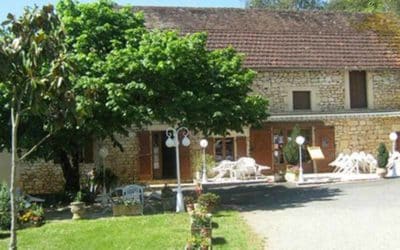 Welcome to the Dovecote, in the Dordogne Valley, in the heart of Périgord Noir, in La Roque Gageac. (6 km from Sarlat, 3 km from Domme, Beynac, Castelnaud, 30 minutes from Les Eyzies and Lascaux).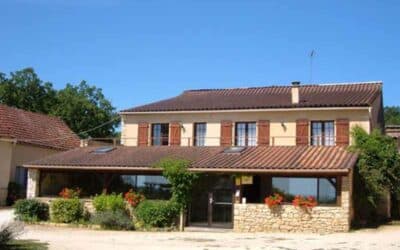 Located near the Dordogne Valley and its sights, Montalieuhaut dominates the Céou valley, facing Domme (from its hill); This typical hamlet, in its green surroundings, promotes a convivial atmosphere and offers to live a holiday in nature.
Discover the tourist accommodation map