La Garrigue Haute farm
Our farm products based on goose and prickly duck will delight you.
Telephone:
05 53 29 80 08
Email: lagarriguehaute@orange.fr
Address: La Garrigue haute 24370 Prats de Carly
All our animals are raised from the age of one day on our family farm in the heart of Périgord Noir, then bred and fed to cereals and maize produced on our land.
We also ensure the transformation on the farm to guarantee you an impeccable traceability on the ancestral recipes of our pies, foie gras, rillettes,…
Sale of canned goods
Sale of fresh produce in season
Bed and Breakfast
Ferme Auberge (April 1st/October 30th)
Visit of the Farm (July/August)
Our little Shop is open every day from 8am to 7pm.
Depending on the seasons and the work in the fields, do not hesitate to call us before your arrival that we can receoir you in the best conditions.
Other professionals matching your criteria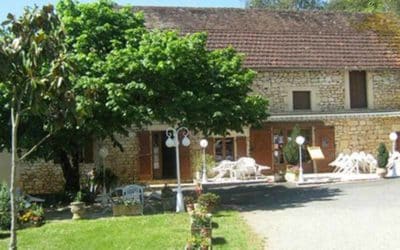 Welcome to the Dovecote, in the Dordogne Valley, in the heart of Périgord Noir, in La Roque Gageac. (6 km from Sarlat, 3 km from Domme, Beynac, Castelnaud, 30 minutes from Les Eyzies and Lascaux).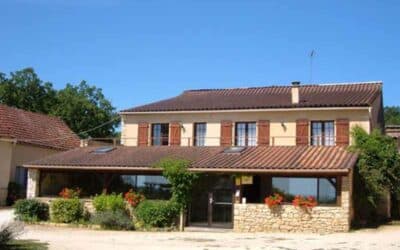 Located near the Dordogne Valley and its sights, Montalieuhaut dominates the Céou valley, facing Domme (from its hill); This typical hamlet, in its green surroundings, promotes a convivial atmosphere and offers to live a holiday in nature.
Between Sarlat, Montignac and Lascaux, in the heart of Périgord Noir, Nicole and Jean-Marie Verlhiac welcome you to the farm of Chaffour, in a warm and friendly environment.
Discover the farmers/producers map