H2BC
Low consumption in circular wood Housing – the circle of virtuous habitat
Contact
Phone: 05 53 31 69 86
email: contact@h2bc.fr
address: ZA Grand Bois-Les 4 Routes-24590 Saint-Genies
The Société H2BC (low consumption in circular wood housing) is a young family business, based in Périgord Noir on the village of Saint Genies (24590), it was created in May 2017.
Father and son founded this company in order to manufacture and commercialize an atypical habitat: the house with circular wood frame.
During 2018, it has also diversified by proposing furniture, terrace construction and various wooden objects.
Manufacture and commercialization of circular wood frame housing.
Our habitat has a national and European patent. Opt for this atypical and ecological habitat.
The concept is deployed on 3 sizes: 20m², 35m² and 65m²
35m² – Diameter of 7m with a mezzanine
65m² – 9m diameter with mezzanine
Bed and Breakfast
Come and discover and adopt the habitat in circular wood frame.
Production and manufacture of wood furniture
Objects, wooden games, planters…
Furnishing and laying of terraces
We work with many professionals and individuals in the region.
Production and sale of compressed wood logs.
H2BC values all its wood waste, compacting chips and sawdust. These compacted logs are intended for domestic heating, for wood stoves, inserts or boilers.
Subcontracting your projects
With its numerically controlled machining center, H2BC offers its services to outsource your projects! Cut-out, drilling on measures…
We are pleased to welcome you all year round to our workshop and showroom from Monday to Friday:
Monday: 08h-18h
Tuesday: 08h-18h
Wednesday: 08h-18h
Thursday: 08h-18h
Friday: 08h-18h
Saturday: By appointment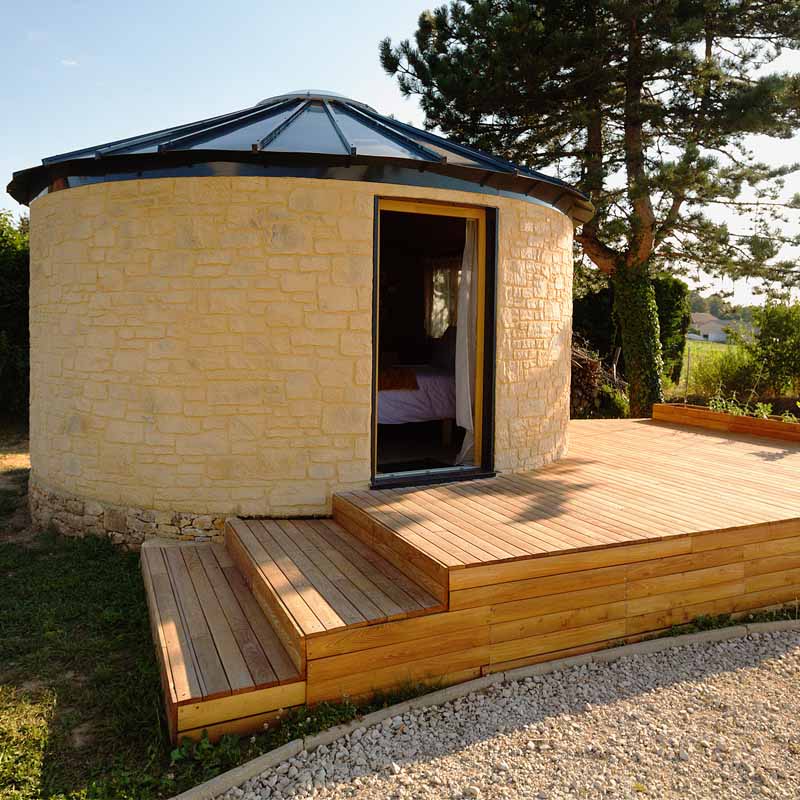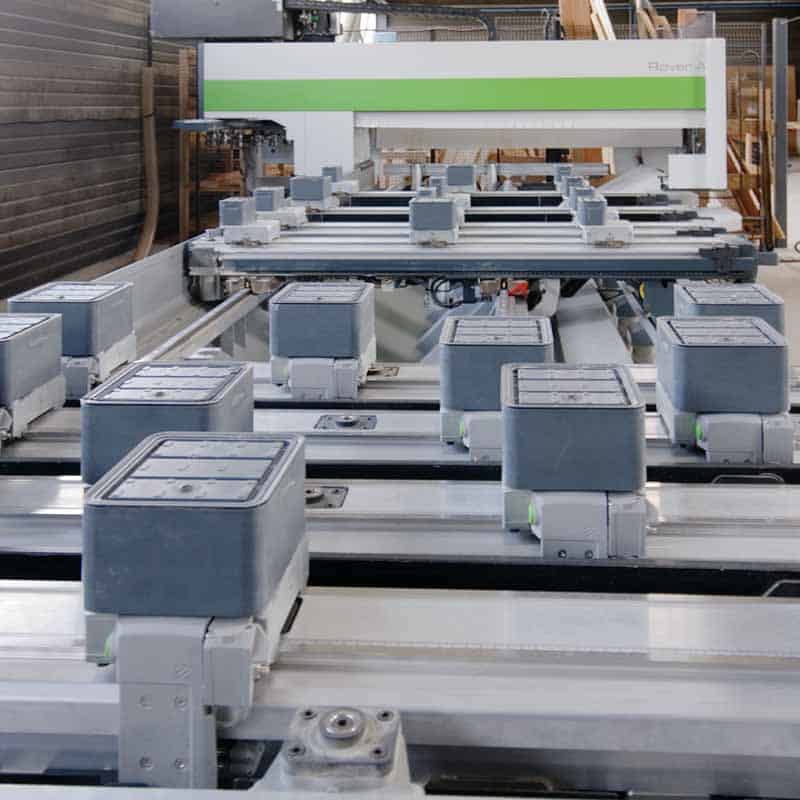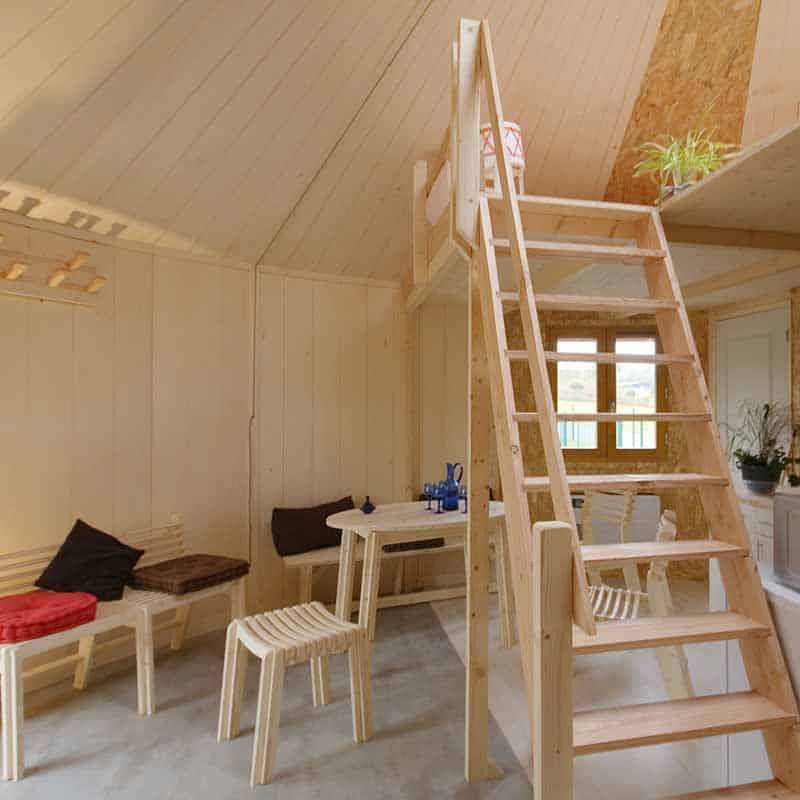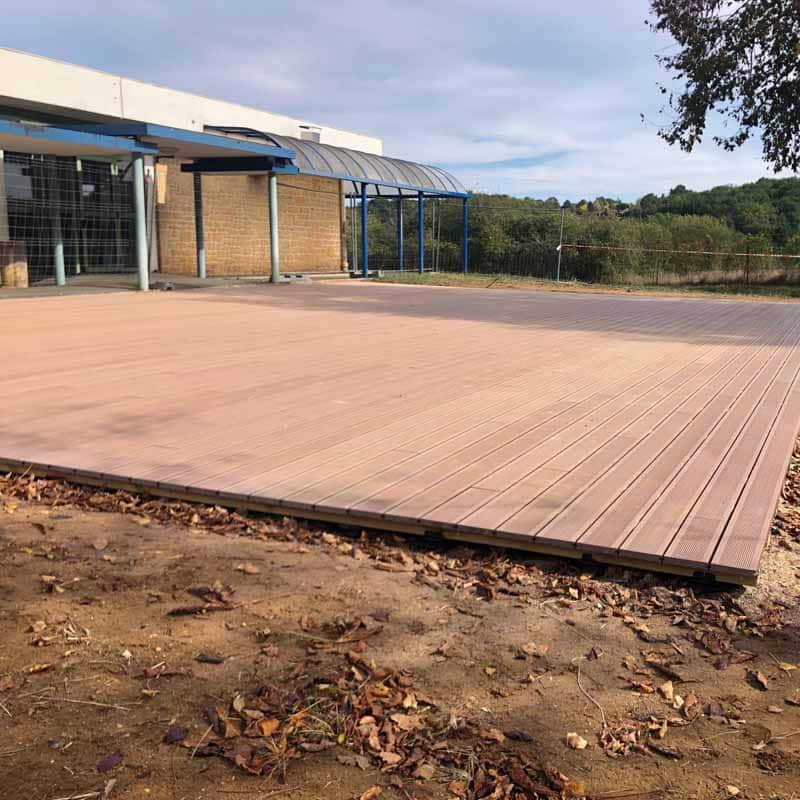 Would you like to know more about our partner?
Click on the button to discover its official website and have more details about its activity, its products or services.
Discover the map of local artisans