ÉCO RANDO 24
All-terrain electric vehicle rides in the valley of the castles
Contact
Phone : 07 85 20 09 70
Email : ecorando24@orange.fr
Address : Lieu-dit  La Treille,
24250 Castelnaud-la-Chapelle
Explore the Valley of the Castles in all-terrain electric vehicles
Eco-responsible walks
Discover the Périgord in its smallest corners in an environmentally friendly way? This is what Éco Rando 24 proposes in Castelnaud-la-Chapelle! For several years, the company has been organizing rides in all-terrain electric vehicles for tourists and locals who wish to explore paths that are inaccessible by car.
Silent, it is possible to choose between two types of electric vehicles. The Swincar, small buggies, allow to discover the landscape while being in harmony with nature. These machines are accessible to all and even to people with reduced mobility. For the more sporty, it is also possible to ride on Trotrx, all-terrain electric scooters.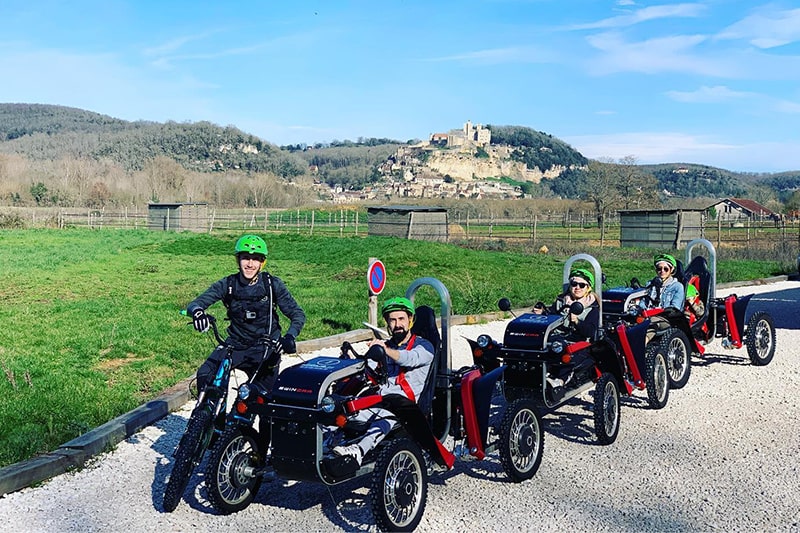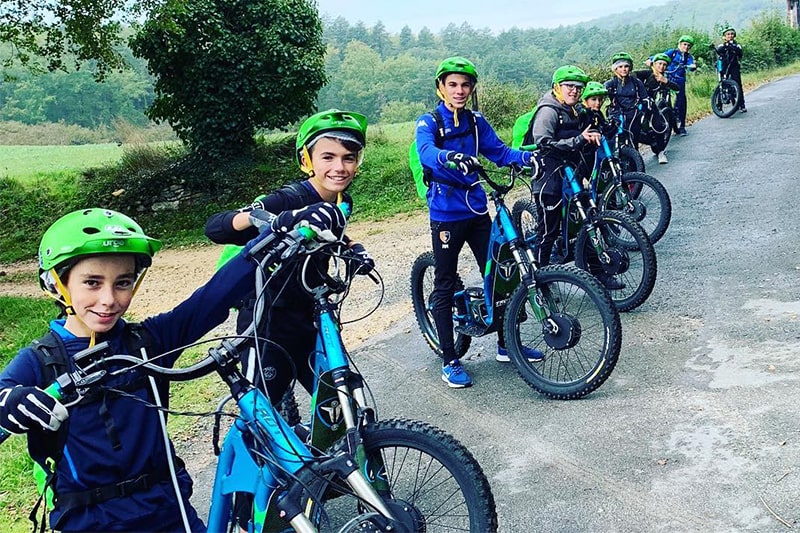 6 courses to choose from
A total of 6 routes are offered. Their duration varies between 1h30 and one day and each loop is unique. So, if you have already tried one of the 6 rides, the others will surely offer you new sensations. It is also possible to ride around the area on these unusual vehicles in the evening, from 8pm to 10pm, and enjoy the splendid summer sunsets.
The formulas
Initiation
Initiation on the park of the site and hike of one hour and a half. 2 loops to choose from.
Half day formula
Initiation on the park of the site, hike of 3 to 4 hours.
3 loops to choose from.
Day formula
Initiation on the site park, 5 to 6 hours hike and picnic in the nature (not provided). Single loop. 
The night hikes
A 2-hour hike from 8 to 10 pm in the valley of the castles.
All packages include a break to take pictures in the most beautiful spots in the region.
Why choose Éco Rando 24 for your company? Because it is an innovative concept that suits both sportsmen and amateurs. Grégory, its founder, comes for all occasions. Birthday, bachelor or bachelorette party, company seminar… Contact him!
What better way to bring a team together than to organize a team building day? This American concept is now adopted by many companies in France. By increasing the employees' sense of belonging, these events help to create links within the group. In addition, team building days contribute to optimize the work between employees!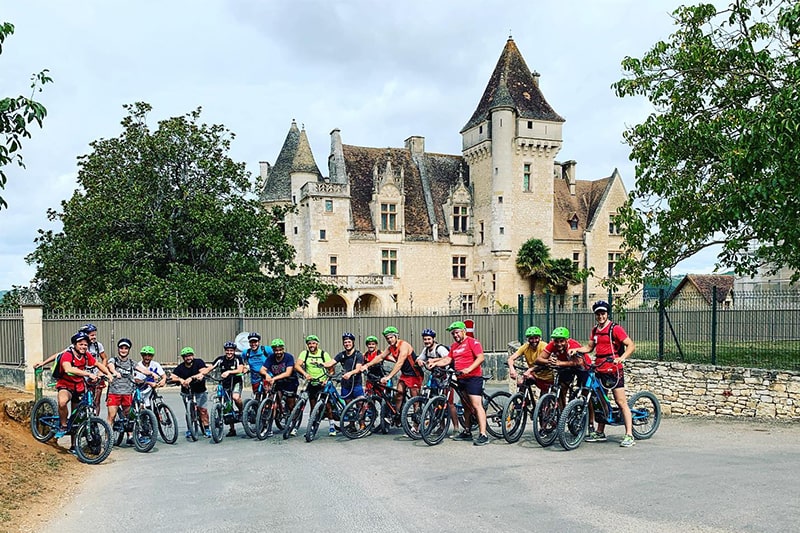 You want to know more about our partner?
Click on the button opposite to discover his official website and get more details about his activity, his products or services.
Discover the sports and leisure map