Domaine de Beaugarry****
Beaugarry, a 4-star lodging in an area classified as a remarkable element of the local architectural heritage
Contact
Telephone: 06 72 96 85 51
Email: arnaud.kastner@gmail.com
Address: Place-dit Plamont, 24590 Saint-Geniès
You love nature and animals, the cottage domaine de Beaugarry will allow you to build a holiday to your images.
Enjoy the serenity of its 4 hectare animal park with its orchard, enjoy the pleasure of being together around the swimming pool and its vast terrace, rediscover the taste of the authentic products of our terroir.
A 4 star Lodging
3 Bedrooms (6 persons)
Cleaning Service
Activities around animals
Online booking
Private garden
24h/24-7d/7 by email
And
Daily from 9am to 8pm by phone
Would you like to know more about our partner?
Click on the button to discover are official website and have more detail about its activity, its products or services.
Other accommodations corresponding to your criteria
Cottages village with indoor and heated swimming pool even in winter.Contact Phone: 05 53 59 51 73 Email: contact@la-truffiere.com Address: Les Hauts de la Bénéchie, 24370 Orliaguet Description La Truffière is a set of 9 holiday rentals in cottages oriented around an...
All our animals are raised from the age of one day on our family farm in the heart of Périgord Noir, then bred and fed to cereals and maize produced on our land.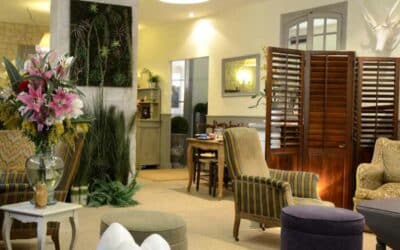 Our hotel in the city center of Sarlat is ideally located to discover or rediscover the medieval city of Sarlat-la-Caneda,
Discover the tourist accommodation map