LE CLOS DE CAROL
The cottage can comfortably welcome 8 people in a pleasant environment.
Contact
Phone: 06 37 27 39 38 
Email: sylvain-constant@wanadoo.fr 
Address: Place-dit Carol – 24590 Saint-Geniès
Le Clos de Carol is located in the heart of Périgord Noir, a few minutes from Sarlat and Lascaux. The accomodation comfortably welcome 8 people in a pleasant and natural environment. Enjoy the beautiful swimming pool and your family meals on the terrace and its barbecue. All the ingredients for a successful holiday.
A cottage for 8 people
To enjoy your holiday with your family or friends in the Périgord Noir.
4 bedrooms
So that everyone can have their privacy and be able to rest quietly.
A terrace and barbecue
To feast and have a good time all together in a green environment.
A living room with fireplace
A fireplace to warm up around the fire in the middle of winter.
A private pool
A swimming pool just for you!  Enjoy it to cool off when the summer is hot.
A fully equipped kitchen
To prepare good food and enjoy local specialties.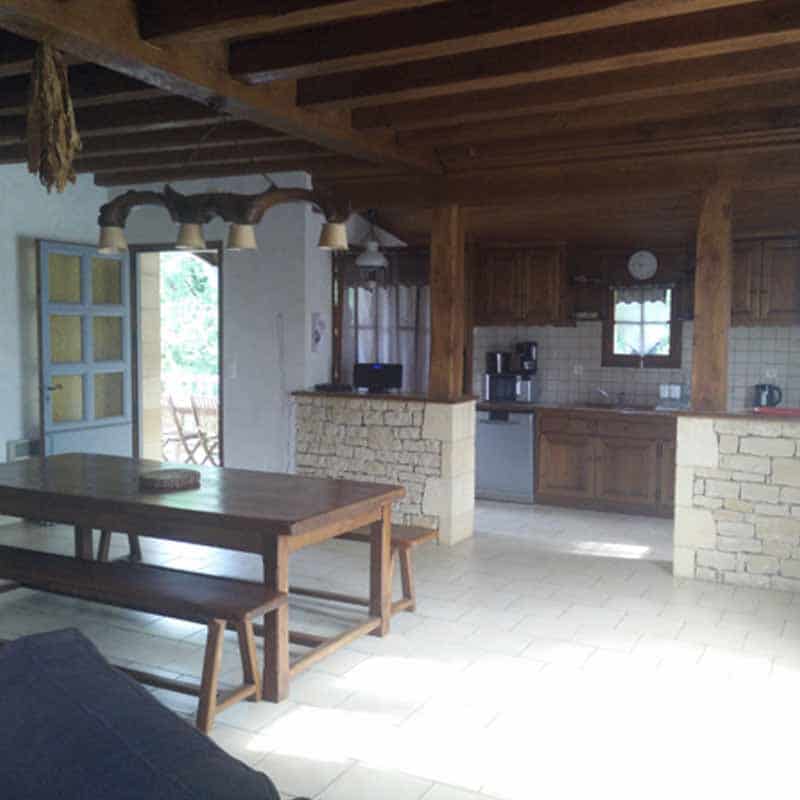 Would you like to know more about our partner?
Click on the button to discover its official website and have more details about its activity, its products or services.
Discover the tourist accommodation map