Campsite Au Petit Bonheur
3 Star Campsite in Dordogne-Périgord Noir
Telephone:
05 53 29 77 93
Email: campingauptitbonheurdordogne24@gmail.com
Address: 24370 Peyrillac-et-Millac
The campsite Au Petit Bonheur, located between Sarlat and Rocamadour, labeled camping quality since 2008, welcomes you in a green setting overlooking the valley of the Dordogne and the Périgord. 3.5 hectares in the wilderness. 61 Camping sites and 39 rentals.
A pool area
Activities and animations
A dining area
A grocery store
Jacuzzi and the Sauna
The reception is open in:
April, May, June and September from 8:30 am to 12:00 pm and from 3pm to 7pm
July-August: 8am-1pm and 3pm-8pm.
Other professionals matching your criteria
À quelques kilomètres de Sarlat, le camping La Plage est idéalement situé entre La Roque-Gageac et le jardin de Marqueyssac.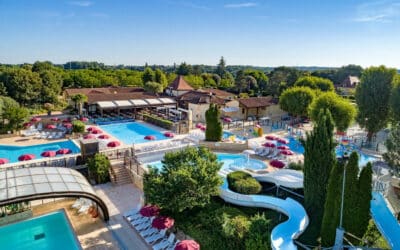 À quelques kilomètres de Sarlat, en Dordogne, le camping Péneyrals et ses 5 étoiles vous offriront des vacances sur-mesure d'exception.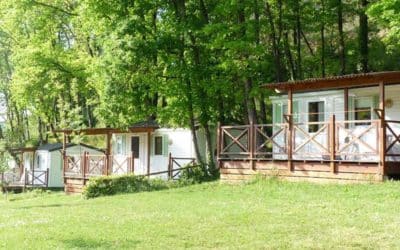 Located at the foot of the medieval city of Belvès, one of the most beautiful villages in France, Camping La Lénotte offers ideal conditions for an exceptional holiday.